Hosted by Tynga's Reviews
Stacking The Shelves is all about sharing the books you are adding to your shelves, may it be physical or virtual. This means you can include books you buy in physical store or online, books you borrow from friends or the library, review books, gifts and of course ebooks!
Participants are to create their own Stacking the Shelves post and link bank to Tynga's Reviews so more people can join the fun!
Posts can be laid out any way you want.
The host site posts updates on a Saturday but bloggers taking part can post any day they choose.
Visit Tynga's Reviews on a Saturday and add your link.
Visit other participants sites to find out what they have added!
---
Kindle Books
Title: Withering Hope
Author: Layla Hagen
Summary via Goodreads: Aimee's wedding is supposed to turn out perfect. Her dress, her fiancé and the location—the idyllic holiday ranch in Brazil—are perfect.
But all Aimee's plans come crashing down when the private jet that's taking her from the U.S. to the ranch—where her fiancé awaits her—defects mid-flight and the pilot is forced to perform an emergency landing in the heart of the Amazon rainforest.
With no way to reach civilisation, being rescued is Aimee and Tristan's—the pilot—only hope. A slim one that slowly withers away, desperation taking its place. Because death wanders in the jungle under many forms: starvation, diseases. Beasts.
As Aimee and Tristan fight to find ways to survive, they grow closer. Together they discover that facing old, inner agonies carved by painful pasts takes just as much courage, if not even more, than facing the rainforest.
Despite her devotion to her fiancé, Aimee can't hide her feelings for Tristan—the man for whom she's slowly becoming everything. You can hide many things in the rainforest. But not lies. Or love.
~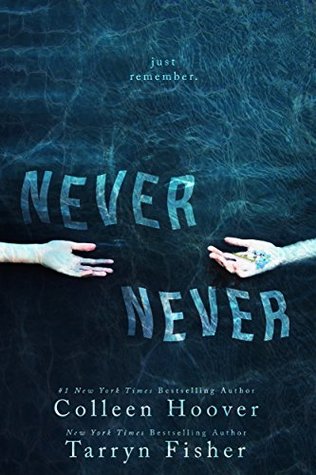 Title: Never Never
Author: Colleen Hoover, Tarryn Fisher
Summary via Goodreads: Charlize Wynwood and Silas Nash have been best friends since they could walk. They've been in love since the age of fourteen.
But as of this morning…they are complete strangers.
Their first kiss, their first fight, the moment they fell in love…every memory has vanished.
Charlize and Silas must work together to uncover the truth about what happened to them and why. But the more they learn about the couple they used to be…the more they question why they were ever together to begin with.
---
Hardcover Books bought for my Bookshelves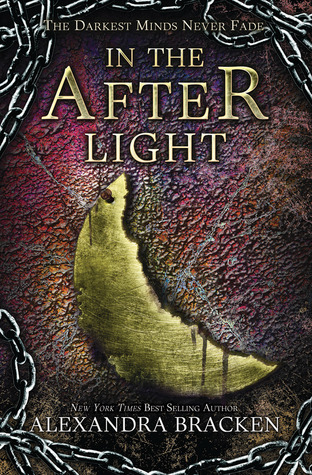 Title: In The Afterlight (Book #3 in the Darkest Minds Series)
Author: Alexandra Bracken
*I am not posting the summary because I have not yet read book 2 and didn't want to take the chance of spoiling myself.
~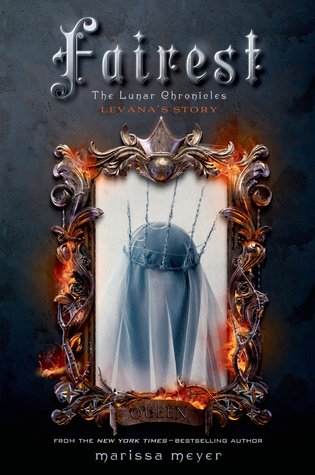 Title: Fairest (Book #3.5 of The Lunar Chronicles Series)
Author: Marissa Meyer
Summary via Goodreads: In this stunning bridge book between Cress and Winter in the bestselling Lunar Chronicles, Queen Levana's story is finally told.
Mirror, mirror on the wall,
Who is the fairest of them all?
Fans of the Lunar Chronicles know Queen Levana as a ruler who uses her "glamour" to gain power. But long before she crossed paths with Cinder, Scarlet, and Cress, Levana lived a very different story – a story that has never been told . . . until now.
* I've already read this one and it is amazing. I definitely think it was a story that needed to be told and I can't wait until Winter come's out.
---
What books did you add to your shelves this week?
Hope you all have a nice weekend.
Happy Reading!