Hosted by Tynga's Reviews
Stacking The Shelves is all about sharing the books you are adding to your shelves, may it be physical or virtual. This means you can include books you buy in physical store or online, books you borrow from friends or the library, review books, gifts and of course ebooks!
Participants are to create their own Stacking the Shelves post and link bank to Tynga's Reviews so more people can join the fun!
Posts can be laid out any way you want.
The host site posts updates on a Saturday but bloggers taking part can post any day they choose.
Visit Tynga's Reviews on a Saturday and add your link.
Visit other participants sites to find out what they have added!
---
Kindle Books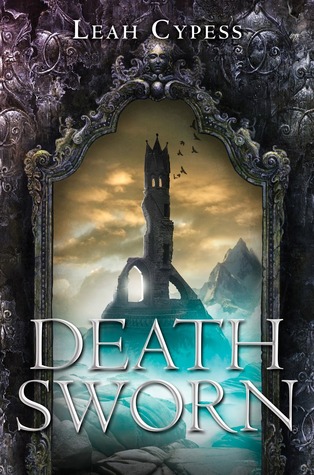 Title: Death Sworn
Author: Leah Cypess
Series: Death Sworn #1
Summary via Goodreads: When Ileni lost her magic, she lost everything: her place in society, her purpose in life, and the man she had expected to spend her life with. So when the Elders sent her to be magic tutor to a secret sect of assassins, she went willingly, even though the last two tutors had died under mysterious circumstances.
But beneath the assassins' caves, Ileni will discover a new place and a new purpose… and a new and dangerous love. She will struggle to keep her lost magic a secret while teaching it to her deadly students, and to find out what happened to the two tutors who preceded her. But what she discovers will change not only her future, but the future of her people, the assassins… and possibly the entire world.
~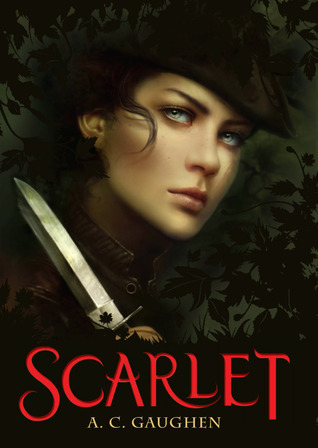 Title: Scarlet
Author: A.C. Gaughen
Series: Scarlet #1
Summary via Goodreads: Posing as one of Robin Hood's thieves to avoid the evil Lord Gisbourne, Scarlet has kept her identity secret from all of Nottinghamshire. Only Big John and Robin Hood know the truth—the agile thief posing as a whip of a boy is actually a fearless young woman with a secret past. It's getting harder to hide as Gisbourne's camp seeks to find Scarlet and drive Robin Hood out of Nottinghamshire.
But Scarlet's instinct for self-preservation is at war with a strong sense of responsibility to the people who took her in when she was on the run, and she finds it's not so easy to turn her back on her band and townspeople. As Gisbourne draws closer to Scarlet and puts innocent lives at risk, she must decide how much the people of Nottinghamshire mean to her, especially John Little, a flirtatious fellow outlaw, and Robin, whose quick smiles and temper have the rare power to unsettle Scarlet.
---
Kindle Freebies
Title: Divine Mortals
Author: J. Allison
Summary via Goodreads: Ava's parents are dead.
Her home left hundreds of miles behind her.
When a seemingly innocent call thrusts Ava into a renewed spiral of despair she takes a dangerous risk, a risk that throws her into the path of Robert.
Arrogant, rude and utterly fascinating, Robert reveals a secret that Ava could never have imagined.
Divine mortals, unseen evil, forces and gifts beyond both of their reckoning.
In a new reality, where neither of them know the rules, suddenly there is no turning back.
---
What books did you add to your shelves this week?
Hope you all have a nice weekend.
Happy Reading!