Hosted by Tynga's Reviews
Stacking The Shelves is all about sharing the books you are adding to your shelves, may it be physical or virtual. This means you can include books you buy in physical store or online, books you borrow from friends or the library, review books, gifts and of course ebooks!
Participants are to create their own Stacking the Shelves post and link bank to Tynga's Reviews so more people can join the fun!
Posts can be laid out any way you want.
The host site posts updates on a Saturday but bloggers taking part can post any day they choose.
Visit Tynga's Reviews on a Saturday and add your link.
Visit other participants sites to find out what they have added!


---
Bought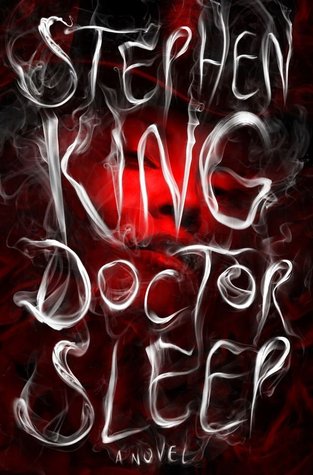 Title: Doctor Sleep
Author: Stephen King
Series: The Shining #2
– I recently bought the Kindle version of The Shining and this week I picked up a paperback copy of Doctor Sleep. I've only read one book by Stephen King and I really enjoyed it and I need to get to reading The Shining really soon.
Kindle Freebie
Title: Sea Swept
Author: Erica Cope
For as long as she can remember, Addie McKay has had an intense fear of the sea—which made growing up with the Atlantic Ocean as her backyard rather difficult.
But something has changed. Lately she has found herself strangely drawn to the ocean. It's as though the sea is casting a spell over her, calling out to her, and she can't help but feel that it coincides with the arrival of the mysterious stranger in town.
Addie's never had a reason to step foot in the ocean until one night she's forced to dive into the salty depths. There she makes a startling discovery and exposes a hidden threat looming beneath the surface.
Now, Addie knows there is more to her lifelong fear of the water than she ever imagined possible—and that it may be the only thing keeping her from being swept away by the sea.
Borrowed

 
Title: Steering The Stars
Author: Autumn Doughton and Erica Cope
Summary via Goodreads:
Two girls. Two stories. One journey.
Be careful what you wish for…
Aspiring writer Hannah Vaughn worries that she is doomed to live out the rest of her existence in a sleepy Oklahoma town. For as long as she can remember, she's dreamed of something more – adventure, excitement, intrigue. When her sister invites her to London and she's accepted to a prestigious writing program at The Warriner School, she jumps at the chance. But will it be epic or an epic fail?
You'll never know if you don't try…
Nothing ever happens to straight-A student Caroline McKain and that's exactly the way she likes it. With her best friend in London and junior year looming on the horizon, all she wants is to remain invisible. So when she is suddenly thrust into the spotlight, she must ask herself: Can an invisible girl really take center stage?
Follow Hannah and Caroline as they navigate the complexities of first love, family and growing up. As their bond is tested, the girls will learn that being apart can ultimately bring you together. Steering the Stars is a fresh, heartfelt story about fate, discovery, and the magic of friendship
---
What books did you add to your shelves this week?
Hope you all have a nice weekend.
Happy Reading!