To play along, just answer the following three (3) questions…
*What are you currently reading?
*What did you recently finish reading?
*What do you think you'll read next?
---
 1. What are you currently reading?
– I'm still working on Between The Notes by Sharon Huss Roat. Not a lot has happened in this book and so it's going kind of slow for me.
– I spent the last couple of days working on Voyager by Diana Gabaldon. This one is definitely going to take me a little while, but so far, it's pretty good.
2. What did you recently finish reading?
– The Uninvited by Cat Winters was a really interesting book. It's an adult novel about a girl who sees ghosts before people die and it's set during the influenza pandemic during 1918. It was haunting and the twist towards the end really blew me away.
– I read and reviewed an arc of Scratch by Rhonda Helms, last year and I really loved Casey's story. Break Your Heart is about Megan, Casey's roommate and best friend, from the previous book. It was definitely predictable and maybe a little cliche with the student/teacher relationship, but I still enjoyed it. I loved Megan from the first book and I'm glad she got her own book.
– The Girl In Between by Laekan Zea Kemp was a really interesting book. I really enjoyed it and immediately went and bought book 2. You can read my review here.
– I also read Existence by Abbi Glines for my Kindle Freebies Challenge. It wasn't the best, but it was okay. Like most Abbi Glines books it was kind of addictive and I already want to read book 2.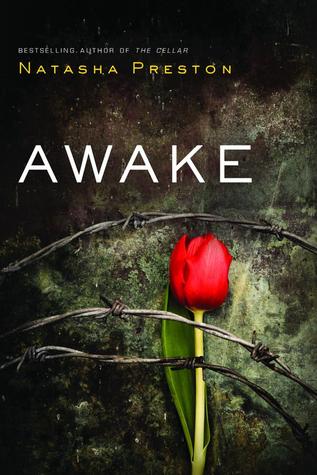 – Awake by Natasha Preston was just an okay book. I had some major issues with this book and there was a lot of strange things that happened.
3. What do you think you'll read next?
– I've read quite a bit of my digital arcs over the past couple of weeks, so I'm going to attempt to branch out and read the books I own and the challenge books I've been neglecting. On my agenda for the next week are Bewitching by Alex Flynn, which I want to finish before I start my arc of Mirrored and Memoirs of a Teenage Amnesiac by Gabrielle Zevin, which I've been planning to read for my TBR Pile challenge.
---
Thank you for stopping by! 
Happy Reading!