"Waiting On" Wednesday is a weekly event, hosted at Breaking the Spine, that spotlights upcoming releases that we're eagerly anticipating.
This week I'm waiting on Lessons In Falling by Diana Gallagher
* I came across this book while looking around on Goodreads and I thought it sounded really interesting. Based on the summary, I'm expecting this one to be dramatic and maybe a little intense. I'm curious about how the gymnastics is going to be portrayed and I'm really curious about where all of the relationships end up.
---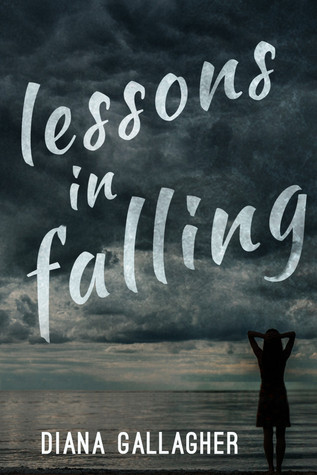 Title: Lessons In Falling
Author: Diana Gallagher
Published by: Spencer Hill Contemporary; September 8, 2015
When Savannah Gregory blows out her knee –and her shot at a gymnastics scholarship – she decides she's done with the sport forever. Without gymnastics, she has more time for her best friend, Cassie. She's content to let her fun, impulsive best friend plan a memorable senior year.
That is, until Cassie tries to kill herself.
Savannah wants to understand what happened, but Cassie refuses to talk about it and for the first time, Savannah has to find her own way. The only person she can turn to is Marcos, the boy who saved Cassie's life. Being with him makes her see who she could be and what she really wants: gymnastics.
But Cassie doesn't approve of Marcos or of Savannah going back to gymnastics, and the tighter she tries to hold onto Savannah, the farther it pulls them apart. Without Cassie to call the shots, Savannah discovers how capable she is on her own—and that maybe her best friend's been holding her back all along.
Happy Reading!