*Book Beginnings on Friday hosted by 

Rose City Reader
*Share the first sentence (or so) of the book you are currently reading, along with your initial thoughts about the sentence, impressions of the book, or anything else the opener inspires. Please remember to include the title of the book and the author's name.
~
Rules:
*Grab a book, any book.
*Turn to page 56 or 56% in your eReader
(If you have to improvise, that's ok.)
 *Find any sentence, (or few, just don't spoil it) that grab you.
---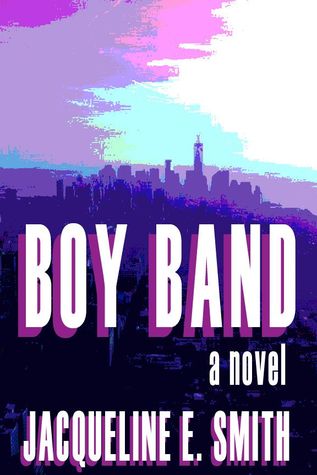 Title: Boy Band (Boy Band #1)
Author: Jacqueline E. Smith
Sam Morneau is Melissa Parker's best friend. He's also a member of The Kind of September, basically the hottest boy band on the planet.
After two and a half years, Mel is all too familiar with the day-to-day occurrences that come with being a member of the band's inner circle, including hectic schedules, passionate fans, and gossip-mongering celebrity girlfriends.
Now, with the release of the group's third album just weeks away, their lives have never been crazier and Mel is doing everything she can to keep up, all the while trying to cope with the ridiculous rumors that follow the band everywhere they go and pretending that she isn't harboring a secret and hopeless crush on Sam.
It's weird enough being in love with your best friend. It's even weirder when the rest of the world is in love with him, too.
Beginning:
"Okay Mel, I've got one. Would you rather eat bugs for the rest of your life or endure the zombie apocalypse with no personal hygiene products whatsoever?"
Page 57:
All three of them are squealing and the third one is even jumping up and down. The first one ends up getting a big hug from Sam, which shouldn't make me jealous, but come on, who wants to see the guy they like hugging another girl? Especially one who has just pretty much professed her undying love for him?
I tell you, sometimes I think life would be so much easier if I'd just fallen in love with an accountant.
Thoughts:
I may have mentioned this before, but I am a sucker for books about bands, and especially boy bands.. I love the whole celebrity and normal person romances. And of course I love when best friends turn into more than friends. This books sounds awesome and I already love the main character. I'm not sure which one I would pick for that question from the first snippet. I'm excited to read this one soon.
---
What's on your reading schedule for this weekend? 
I hope you have a nice weekend.
Happy Reading!