"Waiting On" Wednesday is a weekly event, hosted at Breaking the Spine, that spotlights upcoming releases that we're eagerly anticipating.
This week, I'm waiting on A Drop Of Night by Stefan Bachmann
* The first thing I noticed about this book was the cover. That's what made me want to know more about it. This book sounds really interesting. An underground palace sounds like a really creepy setting for a book. I think I'm really going to like this one and I can't wait to read it and find out what's going on.
---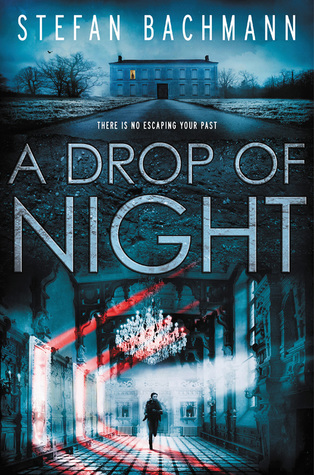 Title: A Drop Of Night
Author: Stefan Bachmann
Published: Greenwillow Books; March 15, 2015
Five gifted teenagers are selected out of hundreds of other candidates to fly to France and help with the excavation of a vast, underground palace buried a hundred feet below the suburbs of Paris. Built in the 1780's to hide an aristocratic family and a mad duke during the French Revolution, the palace was sealed after the aristocrats fled there. No one has set foot in it for over two centuries.
Now, in the present day, the teenagers enter with cutting-edge technology, state-of-the-art security, scientists and chaperones. And then a brutal accident occurs. No way out. Caught in the dark.
They will have to fight to survive. But are they really alone in the depths?
What new book are you waiting on? Leave a comment below.
Happy Reading!