To play along, just answer the following three (3) questions…
*What are you currently reading?
*What did you recently finish reading?
*What do you think you'll read next?
---
 1. What are you currently reading?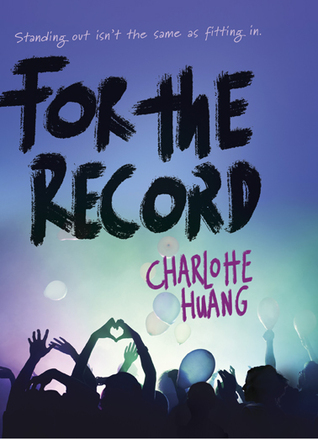 – I just started For The Record by Charlotte Huang. Only a couple of pages in, but I'm enjoying it, so far.
2. What did you recently finish reading?
– After spending most of September and the first week in October in a reading slump, I'm very happy to say, I'm back! Also, I've had insomnia a couple of nights this week and stayed awake to finish a couple of books. I managed to read 6 books this week. I finally finished Velvet Undercover by Teri Brown, It was pretty good and I definitely enjoyed it. Rikki by Abigail Strom was good, but a little too over the top. I decided to jump back into my 2016 ARCs and I read Assassin's Heart by Sarah Ahiers and Reign of Shadows by Sophie Jordan. Assassin's Heart was really good and I managed to read it in one sitting. It wasn't as amazing as I was hoping it would be, but I definitely enjoyed it. Reign of Shadows was an interesting book. Overall, I enjoyed it and I can't wait for the next one, but I definitely had a few issues with this one, and hopefully I can sort those out by the time I write my review. Until We Meet Again by Renee Collins was previously featured on a Waiting On Wednesday post and I really enjoyed it. The romance was a little cheesy and typical YA, but I loved the mystery and the whole time difference thing. Last night, I stayed up to finish How To Lose A Bachelor by Anna Banks. It was a little cheesy at times and predictable at others, but I really enjoyed this book. I loved the back and forth between the main characters. I was laughing and grinning through most of this book.
3. What do you think you'll read next?
– Next I will be reading an e-arc of Cam Girl by Leah Raeder.
---
What book are you currently reading? Let me know in the comments or leave a link to your WWW post.
Happy Reading!