*Book Beginnings on Friday hosted by Rose City Reader
*Share the first sentence (or so) of the book you are currently reading, along with your initial thoughts about the sentence, impressions of the book, or anything else the opener inspires. Please remember to include the title of the book and the author's name.
~
Rules:
*Grab a book, any book.
*Turn to page 56 or 56% in your eReader
(If you have to improvise, that's ok.)
 *Find any sentence, (or few, just don't spoil it) that grab you.
---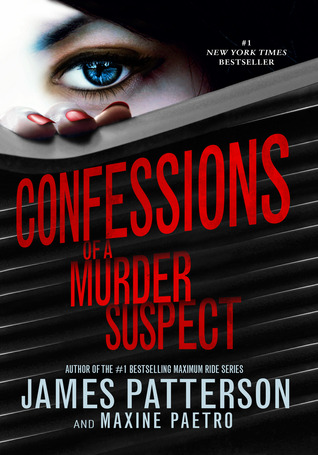 Title: Confessions Of A Murder Suspect (Confessions #1)
Author: James Patterson & Maxine Paetro
On the night Malcolm and Maud Angel are murdered, Tandy Angel knows just three things: She was the last person to see her parents alive. The police have no suspects besides Tandy and her three siblings. She can't trust anyone -— maybe not even herself.
Having grown up under Malcolm and Maud's intense perfectionist demands, no child comes away undamaged. Tandy decides that she will have to clear the family name, but digging deeper into her powerful parents' affairs is a dangerous — and revealing — game. Who knows what the Angels are truly capable of?
---
Beginning:
I have some really bad secrets to share with someone, and it might as well be you-a stranger, a reader of books, but most of all, a person who can't hurt me. 
Page 56:
Are you ready for the story of the last supper? My last dinner with Malcolm and Maud, the evening they died? I'm about to tell you the whole truth and nothing but. Far more than I told the cops. I'm really starting to trust you, reader.
Thoughts:
This is a story I've been meaning to read for a while, and I finally started it. I'm finding it really interesting. The characters are a little bit out there and pretty much everyone looks guilty, so far. I'm really looking forward to actually finding out what happened.
---
What's on your reading schedule for this weekend? 
I hope you have a nice weekend.
Happy Reading!