The Sunday Post is a weekly meme hosted by Kimba @ Caffeinated Book Reviewer. It's a chance to share News. A post to recap the past week, showcase books and things we have received and share news about what is coming up for the week on our blog.
---
How is January already half over? It's crazy how fast time passes. This week has been really good. I got lots of crocheting done, I finished a couple of really good books, and I got new glasses, which were desperately needed.
I managed to catch up on one of my current shows, The Blacklist, which I am obsessed with. I still have quite a few other shows I need to catch up with, but I'm also really excited about The 100 starting again soon. I also started a couple of new shows, Shadowhunters, which is pretty good, so far, and The Shannara Chronicles, which I am finding very interesting.
---
Currently Reading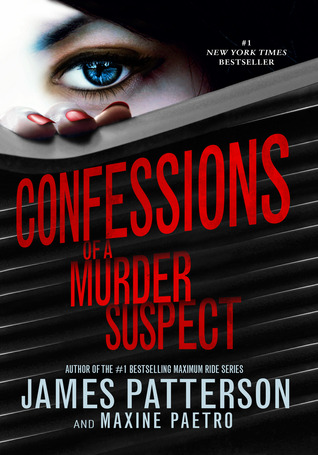 I am currently reading Confessions Of A Murder Suspect by James Patterson and Maxine Paetro. I'm really enjoying this book. The family in the story is something else, like totally weird, but incredibly interesting.
Last Week's Posts
Upcoming Posts
Monday: TBD

Tuesday: Top Ten Tuesday #44

Wednesday: WWW Wednesday #82/Waiting On Wednesday #41

Thursday: Review ~ TBD

Friday: Book Beginnings & The Friday 56 #74

Saturday: Stacking The Shelves #53

Sunday: Sunday Post #4
Crochet Projects
Temperature Blanket
I'm now up to 15 rows on my January square. I'm really loving the colors, and you can tell the temperature has been going up and down, between about 10 degrees – 40 degrees. I still have to add Saturday's row and then Sunday's row will start the decrease to turn the triangle into a square.
HP Blanket
I wasn't planning on having another square finished so soon, but I had some good crochet days this week and I finished my second square. If you can't tell by the hair color, it's Ron. I also started on my next square, which is Luna. I've been in a crocheting mood, so I should have her finished by next week.
---
How did your week go? Let me know in the comments, or leave a link to your Sunday Post and I'll stop by.
Happy Reading!