*Book Beginnings on Friday hosted by Rose City Reader
*Share the first sentence (or so) of the book you are currently reading, along with your initial thoughts about the sentence, impressions of the book, or anything else the opener inspires. Please remember to include the title of the book and the author's name.
~
Rules:
*Grab a book, any book.
*Turn to page 56 or 56% in your eReader
(If you have to improvise, that's ok.)
 *Find any sentence, (or few, just don't spoil it) that grab you.
---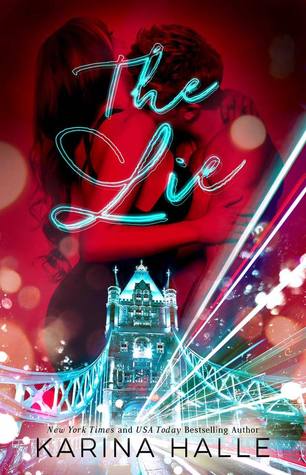 Title: The Lie
Author: Karina Halle
Summary via Goodreads:
Their love led to a lie
Their truth led to the end
Brigs McGregor is crawling out from the ashes. After losing his wife and son in a car accident and his job from his subsequent downward spiral, he's finally moving forward, getting a prestigious teaching position at the University of London and a new life in the city. Slowly, but surely, he's pushing past the guilt and putting his tragic past behind him.
Until he sees her.
Natasha Trudeau once loved a man so much she thought she'd die without him. But their love was wrong, doomed from the start, and when their world crashed around them, Natasha was nearly buried in the rubble. It took years of moving on to forget him, and now that she's in London, she's ready to start again.
Until she sees him.
Because some loves are too dangerous to ever indulge.
And some loves are far too powerful to ignore.
Their love just might be the life and the death of them.
---
Beginning

:
"I'm sorry."
56%:
This isn't just going to be a kiss.
Maybe it never was.
Thoughts:
I bought this book for my kindle because it was on sale and I ended up reading right away. I really enjoyed it. The book starts out really sad and then gets really sweet and hopeful. It's a pretty quick read and I will definitely be reading more from this author.
---
What's on your reading schedule for this weekend? 
I hope you have a nice weekend.
Happy Reading!