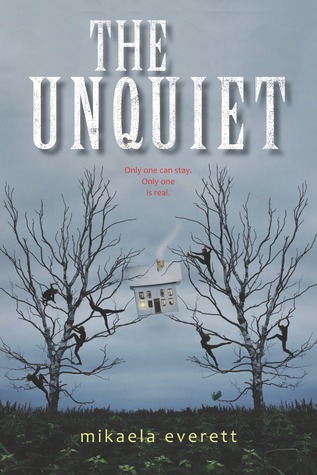 Title: The Unquiet
Author: Mikaela Everett
Published by: Greenwillow Books; September 22, 2015
Format/Source: E-Arc provided by the publisher via Edelweiss in exchange for an honest review.
Rating: 2.5 Stars
For most of her life, Lirael has been training to kill—and replace—a duplicate version of herself on a parallel Earth. She is the perfect sleeper-soldier. But she's beginning to suspect she is not a good person.
The two Earths are identical in almost every way. Two copies of every city, every building, even every person. But the people from the second Earth know something their duplicates do not—two versions of the same thing cannot exist. They—and their whole planet—are slowly disappearing. Lira has been trained mercilessly since childhood to learn everything she can about her duplicate, to be a ruthless sleeper-assassin who kills that other Lirael and steps seamlessly into her life.
Review:
The Unquiet is one of those books that has a really interesting concept, but I felt like it wasn't really executed well. I loved the idea of the book. The idea of every person having a double and that double training to take over the other's life, but it just life me bored and sometimes confused.
Part of the reason I didn't like this book is the main character. I just didn't really connect with or like her, at all. She is trained to be the exact copy of the other Lirael. She is trained to assassinate the other Lirael and take her place. I found her to be really flat. She is training to be this other person, so I felt like we didn't get enough of who she actually was.
I found the concept interesting, but really complicated. Sometimes it felt like I was reading a few different stories at the same time. Overall, I appreciated the concept, but didn't really like the story as a whole.
---
Happy Reading!